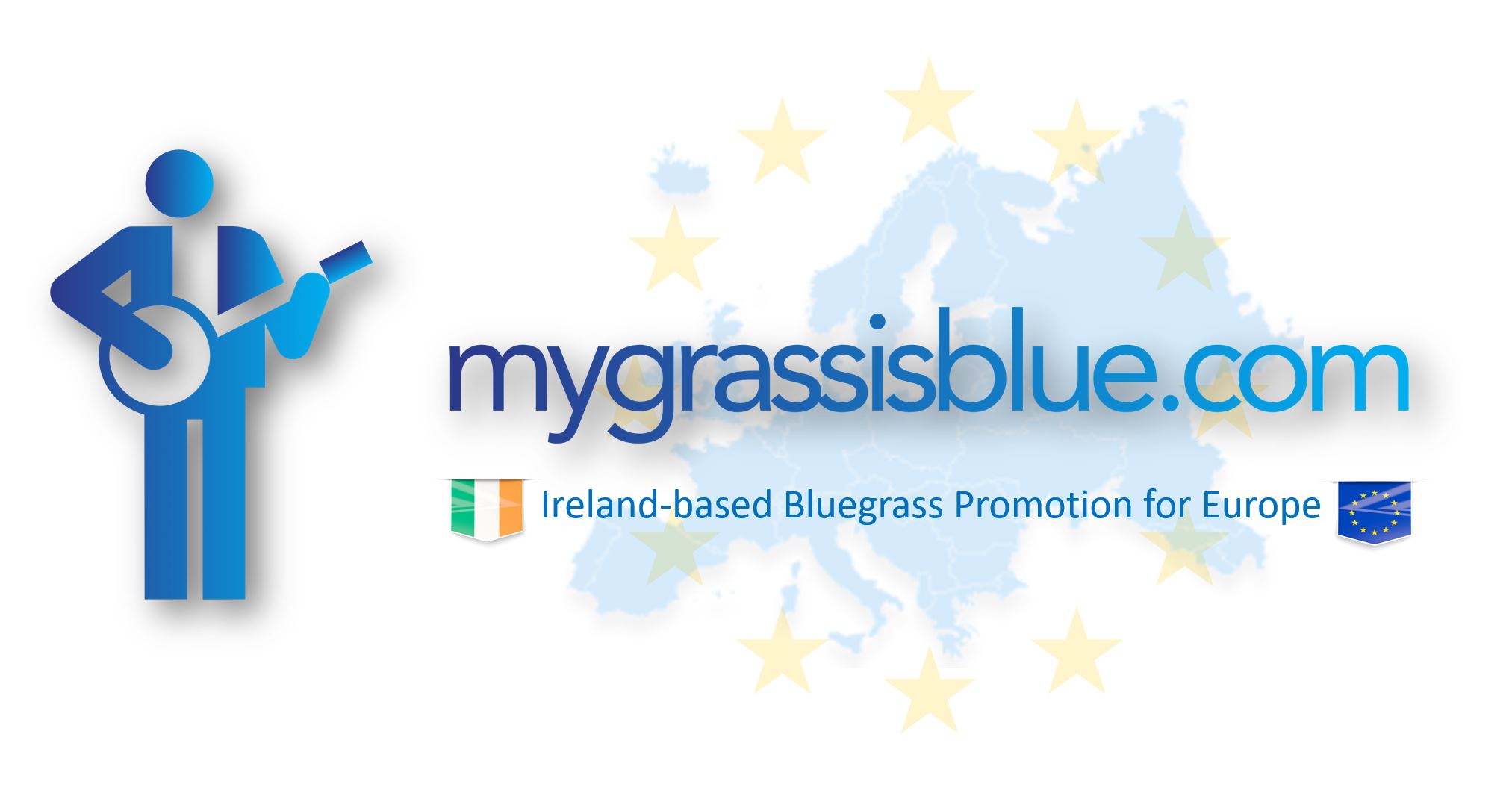 About mygrassisblue.com
Formed in late 2018 and based in the beautiful seaside town of Wicklow on Ireland's east coast, we are a family who grew up on the sound of classic country music and bluegrass (it's all Dad's fault). Taking a passion to the extreme, with mygrassisblue.com we're working hard to promote the best of the bluegrass genre and to specialise in bringing it home to Ireland and beyond to the UK and mainland Europe.
Unrivalled on the continent of Europe in both our ambition and scope, we aim to accommodate artists wanting to expand their overseas performance experiences by facilitating all aspects of tour logistics. To that end, since our inception we've been building a Europe-wide network of like-minded bluegrass-friendly contacts (venues, festivals, regional promoters etc.). We believe that it is through these lasting and mutually-beneficial relationships that we will ultimately succeed in our goal of facilitating the further promotion of the bluegrass sound across the continent, while solidifying our status as Europe's leading hands-on one-stop tour management and support agency for bluegrass music.
L-R: Dave Jnr, Lorraine, Siobhán (that's Irish/Gaelic) & Dave Snr, your mygrassisblue.com Team
I wrote this next instrumental… I thought so long and hard about the roots of bluegrass music & where it came from, emm, in my studies of Bill Monroe's music, Flatt & Scruggs, The Stanley Brothers, people like that… and eh, my first trip to Ireland… felt like I'd died and went home. It felt so wonderful to be there and play music with the neighbours in the hood over there… and eh, they sure know how to play… it wasn't no strain at all for me to jump right in & play the tunes I knew and they mixed right with tunes they knew and many of them were the same tunes just with different names… and eh, I kinda thought of that when I wrote this tune… kinda started out the Celtic way and kick into a little bluegrass."
– Ricky Skaggs on the origins of his instrumental 'The Road To Spencer' from the 2003 album The Three Pickers featuring Earl Scruggs, Doc Watson & Ricky Skaggs.
HOLLER, Y'ALL!
Oh yes, please do. We'd love to hear from you.
If you're an artist, a band, or a representative agent with a client who is interested in touring this side of the Atlantic, get in touch and we'll work to try make it happen. Pinky promise.
Please use the form below to say hi or, if you'd rather not, send us an email. Either way it will, more likely than not, be the start of something great.
Slán, (that's Irish/Gaelic for goodbye)
Your mygrassisblue.com Team
Wicklow Town, (Rep. of) Ireland
October 2018
I hope the My Grass is Blue team will be recognized in some manner by the International Bluegrass Music Association. They are working very hard to fulfill the first letter of the IBMA acronym in their home base in Ireland. They are taking bluegrass to an international level by hosting many shows and respecting the roots of our music. A wonderful organization.
– David Pendley, mandolinist with The Kristy Cox Band